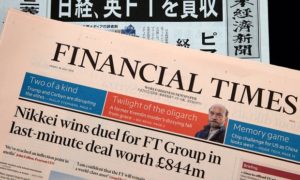 'If you are good at what you do, the world deserves to know'!
Are you interested in securing publicity? If yes, watch this short Publicity Success Story. In this interview William shares with us how PR has become an important part of his marketing strategy and how he will always make sure he has a budget for it. Within a few months William secured ongoing articles one of which was with a supplement for the FT and not only has it increased his business it has also been amazing to position him as the expert whilst working as an independent consultant within his business.
Williams believes 'If you are good at what you do, the world deserves to know'!
Why Williams wishes PR was part of his strategy sooner
Why he no longer puts all his eggs into one basket
How to be realistic with PR with an ongoing presence and how to help the media
How William now gets the media coming to him
How to position your articles to your target market to attract the exact customers you want!
See what articles William had covered in national press
Where to start with your PR and how to make an article newsworthy
How to get the same article picked up by more than one national newspaper
How William had the IOD tweeting all about the article they covered on him
How to ensure your PR stays on the Internet attracting new ongoing customers and partners
How to leverage your PR without selling to your customers
If you would like to connect with William please email himwmbs@xtenclub.com. If you would like to find out how we can help you with your PR for as little as £220 a month and have access to all the UK media, search by sector and send unlimited press releases and we will even show you how to do it all. Click here for more information and your free demo.
P.S. Feel free to join my Facebook group to get access to all the interviews and much more, you can click here to join. If you would like to receive PR opportunities delivered to your inbox every day from Journalists looking expert comments, case stories and articles then trial our service for just £29, no contracts, cancel anytime
.
Join Club100 & get PR and Media Matchmaker ready