10am Thursday 25th April 2019
Pitch your story + Live Q& A
Live access to freelance journalist.
Specialist in wealth, finance, investment and small business.
This live event is for you:

If your market is in finance, wealth, investments or small business
If you are looking to secure specialist media coverage across trade, national press & online
If you would like to be approached as the influencer and expert within finance, wealth or investment
If you would like to pitch your story to a national journalist
If you would like to ask your specific questions to secure ongoing specialist media coverage
Where people go wrong when trying to pitch a story
Why journalists are always looking for experts across investment, wealth and finance
How far in advance should you approach a journalist with your story
How to get your story written for you and how to grab their attention
How to ride off the back of topical news stories
Meet The Journalist Bio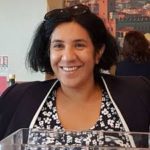 Sabuhi has 20 years' experience as a journalist/writer/editor. She began her career as a student journalist in 1995, at King's College London, when she worked on the student newspaper 'Roar'. After graduating in 1997, Sabuhi undertook 18 months' work experience placements at Mojo music magazine, Reuters and the Independent newspapers.
In 1999, she managed to secure her first job at US newswire Bridge Dow Jones/Telerate as a market price reporter. After one year, Sabuhi moved on to become an online/print reporter for commercial property magazine Estates Gazette/Estates Gazette Interactive.
Sabuhi's first big break in journalism came a year later when she landed a job at the Financial Times in 2000, working on FT.com as a web journalist. Since leaving the FT in 2004, she has worked in various roles gaining hands on experience of newsrooms, a PR company and the Department for Work and Pensions!
Highlights include:
Shortlisted for 'Business Journalist of the Year' at the Santander Media Awards
Winning 'Freelancer of the Fortnight' (Journalism.co.uk)
Getting my first children's book published when I was Finance Editor for Yahoo UK & Ireland (2016-2017)
Interviewing Cherie Blair about women's rights in Africa and entrepreneurship
Interviewing Simon Woodroffe, founder of the Yo! brand in his house boat in Chelsea
A Facebook Live with former Dragon's Den Star James Caan
Freelancing for the Spectator Money blog
Live Online Meet The Journalist Event. 10am Thursday 25th April.

Limited spaces available so please secure your spot.
Early bird ticket price is only £30

PLUS when you sign up you will get instant access to our prerecorded journalist interview so you can prepare for your live event and find out the exact approach you need to pitch your story.

We value your privacy and would never spam you.
Feedback from our Meet The Journalist events